India's Top Private Detectives Agency: NDS Management
The Trusted Name in Private Investigation Agency
In today's corporate landscape, maintaining ethical standards and safeguarding your business interests is of paramount importance. When it comes to corporate investigations, NDS Management stands as the undisputed leader in Delhi. This article delves deep into why NDS Management is your top choice for corporate investigation services in the bustling capital of India.
NDS Management Best Corporate Investigation Company in Delhi
Unraveling Corporate Investigations
Corporate investigations are complex endeavors aimed at uncovering crucial information and facts related to a business entity. These investigations play a pivotal role in ensuring transparency, integrity, and compliance within an organization. NDS Management specializes in offering top-tier corporate investigation services that address a multitude of concerns faced by businesses today.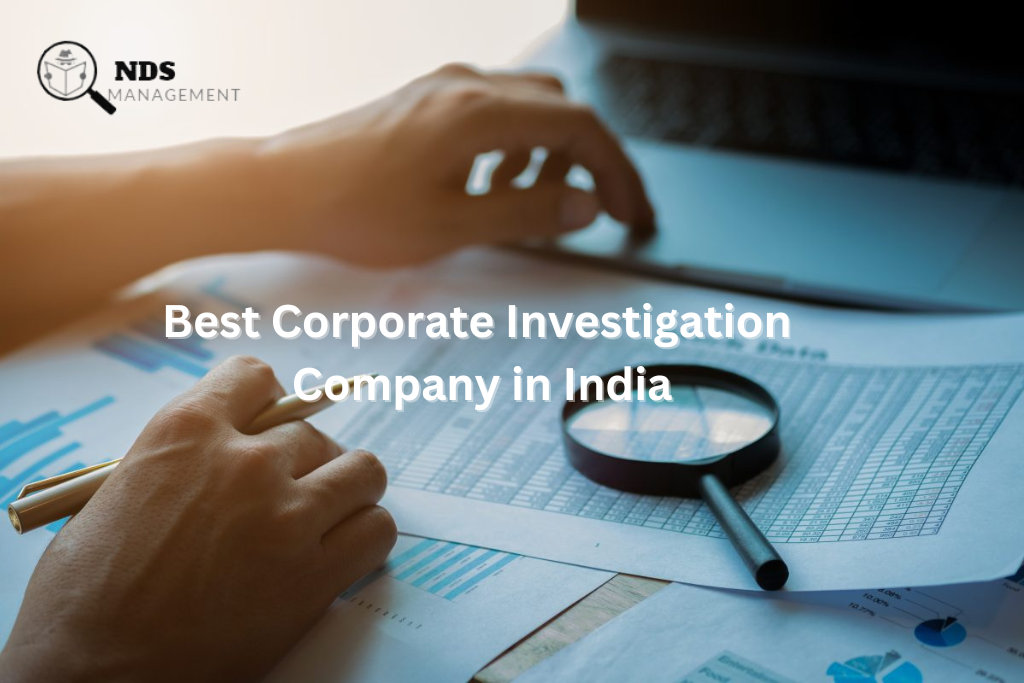 NDS Management has earned its reputation as the best corporate investigation company in Delhi through years of dedicated service and unmatched expertise. Their seasoned investigators possess an in-depth understanding of the corporate world, legal intricacies, and the art of discreet investigation.
Comprehensive Services: Here are our specialize services for corporate investigation / detective.
Financial Fraud Detection
NDS Management assists businesses in identifying financial irregularities, embezzlement, and fraudulent activities. Their experts meticulously trace financial transactions to bring the truth to light.
Background Checks
In today's competitive business environment, knowing your employees, partners, and associates is vital. NDS Management conducts comprehensive background checks, ensuring that your corporate relationships are built on trust.
Intellectual Property Protection
Safeguarding your intellectual property is crucial. NDS Management employs cutting-edge techniques to protect your trade secrets, patents, and copyrights.
Competitive Intelligence
Stay ahead in the market by gaining insights into your competitors' strategies and activities. NDS Management provides comprehensive competitive intelligence services.
Due Diligence
Before entering into mergers, acquisitions, or partnerships, thorough due diligence is essential. NDS Management's meticulous approach ensures you make informed decisions.
Employee Misconduct Investigations
NDS Management investigates allegations of employee misconduct, harassment, and unethical behavior, promoting a healthy workplace environment.
Litigation Support
In legal battles, having reliable evidence can make or break your case. NDS Management assists in gathering admissible evidence for your litigation needs.
Cybersecurity
Protect your business from cyber threats with NDS Management's state-of-the-art cybersecurity services. Safeguard your digital assets and sensitive information.
Why Choose NDS Management?
Unparalleled Expertise
NDS Management boasts a team of seasoned investigators, legal experts, and forensic specialists who bring years of experience to the table. Their collective knowledge ensures that no stone is left unturned in your corporate investigation.
Discretion Guaranteed
Confidentiality is the hallmark of NDS Management's services. They understand the sensitive nature of corporate investigations and take every precaution to maintain strict confidentiality.
Cutting-Edge Technology
To stay ahead in the world of corporate investigations, NDS Management employs the latest technology and tools. This commitment to innovation ensures that they deliver results with unmatched efficiency.
Tailored Solutions
Every business is unique, and NDS Management recognizes this fact. They offer customized investigation solutions, catering to the specific needs and challenges faced by your organization.
Leveraging NDS Management for Your Corporate Investigation Needs
Our Team of Private Detectives are well trained with native languages and we allocate detectives according to area and languages so a local people will perform investigation without any issue. Our Private Detectives and Investigators, Matrimonial Detectives Pre and Post Matrimonial Detectives in Delhi, Haryana, UP, Punjab, Rajasthan private detectives perform from our Delhi Office and for other states like Gujrat, Maharashtra, Karnataka, Andhra Pradesh, Odisha and other southern states as well as north east states we send native matrimonial investigators.
We have investigated thousands of Overseas Matrimonial Investigation. We cover Australia, UK, London, Canada, New Zealand, UAE, Srilanka & all other Countries.
NDS Management is not just a service provider; they become your trusted partner in the pursuit of truth and integrity within your organization. Their commitment to delivering results with precision and confidentiality is unparalleled.
In the realm of corporate investigations, NDS Management shines as the beacon of trust, integrity, and unwavering commitment to uncovering the truth. Their impressive record, combined with a client-centric approach and a dedication to ethical practices, makes them the ultimate choice for businesses in Delhi and beyond. When you need to protect your interests, rely on NDS Management to deliver results
Your Trusted Corporate Investigation Partner
NDS Management is the beacon of trust, reliability, and excellence. With a team of seasoned professionals, cutting-edge technology, and a commitment to ethical practices, they are the go-to choice for businesses seeking clarity and resolution in the corporate world.
Trust NDS Management to be your partner in uncovering the truth, protecting your assets, and ensuring the integrity of your organization. Contact them today, and experience the difference that expertise, dedication, and professionalism can make in the world of corporate investigations.
Get in touch with us for any query / requirement related to investigation services. Call us at
+91 8750 300 349 or write us info@ndsmanagement.com