India's Top Matrimonial Detectives NDS Management
Matrimonial Investigation, Assured Satisfaction at affordable fees
NDS Management is one the best, trusted Pre Matrimonial Detectives / Private Investigator as well as Post Matrimonial Detectives in New Delhi, Delhi, We are handling all type of Matrimonial Pre Marriage Investigation as well as Post Marriage Investigation / Detectives expert with more than 20 years of experience. Mukesh Singh Team Head Himself taking care of Pre and Post Matrimonial investigation cases because as an Private Detectives we understand that everyone hide some information from his / her prospective partner as they frightened the marriage proposal may slip from their hands if prospect partner / family will know the real facts of it.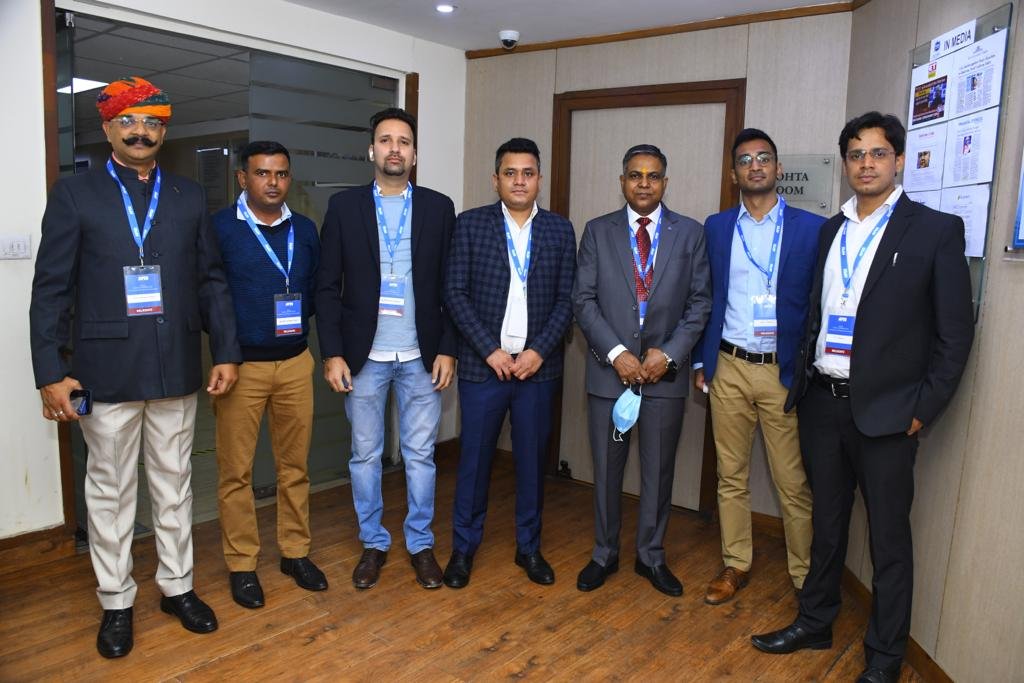 We NDS Management has all young and dynamic investigators specially trained Pre Matrimonial Detectives and Post Matrimonial Detectives detectives all are experienced and understand the importance of privacy and secrecy in matrimonial investigation cases.
Our Team of Private Detectives are well trained with native languages and we allocate detectives according to area and languages so a local people will perform investigation without any issue. Our Private Detectives and Investigators, Matrimonial Detectives Pre and Post Matrimonial Detectives in Delhi, Haryana, UP, Punjab, Rajasthan private detectives perform from our Delhi Office and for other states like Gujrat, Maharashtra, Karnataka, Andhra Pradesh, Odisha and other southern states as well as north east states we send native matrimonial investigators.
We have investigated thousands of Overseas Matrimonial Investigation. We cover Australia, UK, London, Canada, New Zealand, UAE, Srilanka & all other Countries.
Matrimonial Detectives / Investigation Services
Pre Matrimonial Detectives
At NDS, we ensure that our investigation is followed as per the requirement of the client. We look for all the factors about the suspect's personality, past, and present that could be beneficial for considering the marriage proposal.
PERSONALITY CHECK
In-depth detail of the subject's nature as an individual and as a socialite including his social background, his schooling, educational qualifications, current designation in office or employment.
Character Verification
We at NDS Pre Matrimonial Detective Agency in Delhi bring out the general character that the person bears in his proximity, their involvement with different mindsets, what section of people they involve with, their social collaborations and appearances. We get the information about social gatherings, their preferences in making connections with all sort of people.
Social Behavior
Of the person depicts his overall character and reputation in society. The family's status is of eager significance. We conduct a discreet inquiry of the suspect's neighbourhood and office place and collect information from the neighbours, maids, servants, colleagues, fellow friends, and others.
Family background Investigation
Family is an institution in which ethics and morals are passed on from one generation to others. What a child reflects in his character is often a reflection of his parents. Marriages in India create a relationship between not only the bride the groom but between the families as well. It is crucial that the family hold an excellent social character because if not, this may lead to unpleasant repercussions later. In some divorce cases, the reason of separation has been the family other than the couple.
Sexual Orientation
We bring out the issues that may not have been brought to light by the suspect. These may be uncertain past, love affairs, sexual preferences of the person in real( if the person belongs to the LGBT Community).
Previous Marriage (if any)
At times people do not reveal their past marriages to their would-be partners for many reasons. These reasons could be having unhealthy relations with the partner which may not be delightful memories for them and they do not want to have an impact of these in their new life. We get you to access the information about past divorce as it is essential to now for the remarriage of the person.
The financial status of the Family
Tells about the important facts, like about the properties owned by the family and all its assets. Many times, for carrying forward a new relationship for marriage proposals people use fraudulent and fake acquiring a lot of property, assets, and others. We get to know about the class of the family, as to which section of the society that belongs to. What all property they own in and outside the city.
Temperamental Details
We investigate the behaviour of the person. Sometimes people appear to be different from their real image and carry a completely different character. In our investigation process we look for the character traits of the person, he may be an impulsive person which he does not show in general public, pursuing a subtle and gentle personality may not be true always.
Internet Marriages
Most of the marriages these days are arranged through a newspaper advertisement, dating sites, marriage portals, and websites. Even in love marriages, people may not have relevant information about their partners and each other's families. If such doubts are not cleared, they may further lead to compatibility issues leading to distress and discomfort in the relationship.
Alcohol/drug Abuse Investigation
In Pre Matrimonial Investigation in Delhi, we check the past, present-day daily schedule and go through all the minor details of the suspect's involvement in any addiction. We also check if the person is involved in smoking and drinking. All this can result in significant financial crises; can lead to a psychological disorder in the person. For such a person it is often difficult to come out of it completely. Thus It is of prior importance to know about any of such involvements of the person before tying the knot with him/her.
Criminal Records
Our private investigators find out if there is any criminal record of the family or the person. We get information from the area police station if there is an FIR lodged against the family or the person itself in the past or at current. If any of the information is found positive, we get all the pieces of evidence about it for you.NDS Detective has a team of professional investigators, and we get you the best information about the criminal record of the person from the local police station and other relevant sources.
Marriage is all about making the right choices, trust, faith, understanding, and bonding. Not all the information we get about the person we are marrying because of our busy lifestyle. A private matrimonial detective helps you get a vivid description of the suspect's life and character. It is vital to conduct a pre-matrimonial investigation in Delhi and across India, whether it is a love marriage or an arranged one even if you have known the person for long. Our services are cost-effective and customer friendly. We deliver on-time results; pre-matrimonial cases are carried out in a few days span, which makes them cost-friendly. Once you get all the facts clear about the person and if they appear in proportion to your personality and preferences, the proposal for marriage can be considered.
Why to choose us?
Who is a private detective or private investigator?
A private investigator or a private detective, is a person who can be hired by individuals, groups or NGOs to undertake. investigatory law services. A person whose job is discovering information about people.
Why should I hire a private detective?
What does a private detective do for me?
How do I choose a private detective?
What kind of cases does your private detective agency investigates?
Out of all the private detectives in Delhi, why should I choose you?