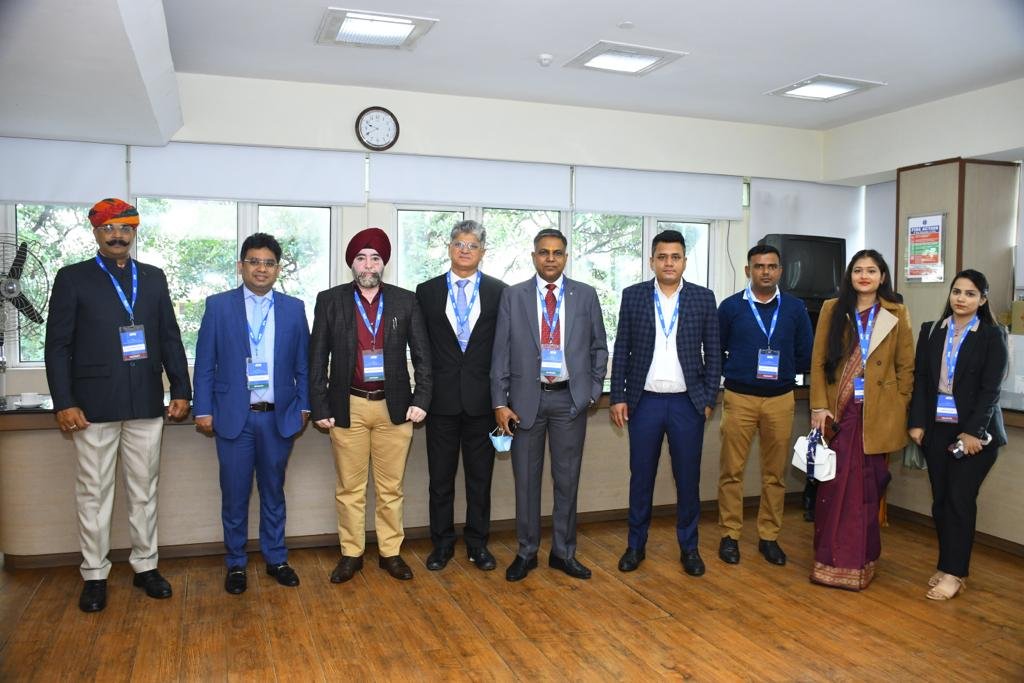 The corporate sector in India is rapidly flourishing with foreign investments in IT, BPO, training and education sector, other multinational companies. India has come out to be an economy that is on a high pace of growth with the booming corporate industry. Thus the Country is witnessing great investment from foreign players. The real estate and automobile sector is also a major contributor to this growth corporate investigation in Delhi.
So to maintain high standards of work, data integrity, and a secure office environment, the companies need to have a protective approach towards their business strategies and staff. The greed for higher lucrative in the specified time makes people lead to unlawful activities of fraud, burglary, corruption, theft, etc. To make more money in a short span of time the workers or employees of the company may engage in activities of cheating the company to cause serious threats to its security, productivity, and profits.
It is of grave importance that comprehensive background research of the employees is explicitly conducted. A historical check that includes their past work experience, authentication of their documentation, past work, and service records, the reason for leaving the last job, if they are reliable and credible for the work profile, etc. Any company today needs to secure its business and marketing strategies from potent competitors.
Cyber threats are not new; they have impacted companies and consumers across the globe. Threats are becoming progressively intricate. Data breaches happen daily; the employees stealing highly confidential billing and financial details of the company is one of the most known thefts in any company. As a result, companies should evaluate their internal policies and procedures.
In such circumstances, it becomes highly significant to hire services of private detectives. It involves the collection of inside information as well as details and other feasible evidence. The Detectives at NDS are well experienced in conducting corporate investigation services. Our investigator collects, evaluate and construct an inclusive profile for the client regarding the case.
NDS DETECTIVES is a highly recognized corporate investigation and Investigation Agency in Delhi that offers services in corporate case investigations all over India. We are the best private detective agency working in all the major cities of India. Our investigator is well-trained professionals to carry every investigation with complete discretion about the client and case. 
The services provided by our investigator help corporate leaders to maintain their tasks properly and maintain a good will. Our aim is to find unbiased results and provide you with the best possible remedies for the problems. 
Our investigations involve services such as –
    Employee Verification
    Theft and pilferage Investigation Services
    Competitor Investigation
    Labor Cases
    Legal Assistance
    Sting and Undercover Operations
    Debugging and Sweeping Services
We also investigate the general work attitude,  working habits of the employees, the employees must be honest to the company and its rules. Thus we provide highly qualified and experienced investigator to keep an eye on the fraudulent activities. We have some of the most trusted investigator in business, our approach to work makes us exceptional and strong amongst our competitor; we offer great service and quality to our clients such as-
    A highly skilled team of detectives.
    Services offered all over India.
    Free consultation services to all our valuable clients (for the first visit only).
    100%confidentiality guaranteed to all our clients in varied cases.
    24/7 working detectives for best results and investigations.
    A team of professionals from the background of investigation, police, law background, relationship counselings, etc.
    Highest standards of working.
    A multi-award winning company
    Widely covered by media houses
    Use of high-tech and most advanced gadgets of the investigation.
NDS Detectives is the best known and most reputed corporate investigation agency in Delhi, India for the sting and undercover operations. We have a special team of secret agents; our team has performed a number of undercover operations these are highly trained and cautiously selected investigators specially trained for such services.
Private investigators can be used to trace people, catch out a cheating partner, gather evidence of fraud and can even help in criminal investigations.